ÖMER FARUK ÇELİK
Unity Game Developer, Game Designer.
Founder of Last Howl
Games I Created

A hotel management simulator where you can renovate and maintain your hotel set in Miami.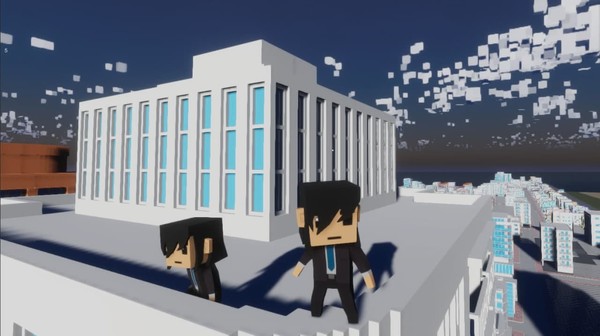 This game is a multiplayer action shooter where you can fight with your friends or against them, clash with weapons.


Space pirates hacked your mainframe and gained controll of your robots. They turned into murdering robots. You need to find who responsible for this.
About Me
I had a special interest in computer games ever since i could remember myself. My childhood favorite game was Grand Theft Auto: Vice City and that title make me love video games more. I met Unreal Engine early in 2012, but I continued with Unity because it did offer a unique and free environment at that time.
My very first serious project was, Unity Vice City Remake, it collected a great deal of interest. Most people have communicated with me to say that they found this project inspiring and they feel ready to help. I have worked with a few people, but there have been some who say that the original producer of the game could make a problem and even sue. So I quit the perfect project and I went to the original projects but I learned a lot about standard game mechanics.
I received an offer to work from two different locations. We worked with a few children in one group. They were trying to remake an old MMO pirate game, even though I still do not know the exact content of the game. There was a good team, but the biggest mistake they made was to undertake such a big project with zero experience in the sector. After a short time I had to separate my way from them.
Then I started working with Reaver the founder of TeknoGods. I have worked on my own projects as well as the projects that he gave me for about 2 years. Things did not go too far, because we were working on projects much bigger than two people could handle, and we made zero profits. For this reason, I decided to go to my own projects. I go for smaller projects, but at least posible to finish.
Finished up a VR game called Malicious Payload available to buy on Steam. (Steam store) It took me 2 years to make but at least I can say its has all features I initially intended and happy about product I made. I wish it has better story with solid gameplay but I learned so much about how to make complete project by yourself.
Currently started working on couple of games developement projects. One of them is a multiplayer open world game called Project Voxel Miami with voxel art style and one a simulator game where you maintain and renovate you hotel called Miami Hotel Sim. Also my suppose making the game map by herself, so I can focus working on gameplay and networking. I couldn't have done without her. The other projects is not announced yet but stil exciting.
Contact
Business Contact [email protected]